Its no secret that everyone loves bingo! But with the recent pandemic, we've had to figure out ways to make our activities as safe as can be! With bingo being by far one of the more popular activities at Liki Tiki Village, we knew we had to make it work! We brainstormed for ideas that lead to ways we could safely host such a popular and fun activity! Thats when the idea of a Virtual Bingo came up. We realized that the safest way to effectively play bingo in our resort, was for the guests to play in the safety of their own room! We started by picking a social media platform we could go live in, such as Instagram, or Facebook. After choosing to go with Facebook, we had to pick out hosts, figure out how people were going to be able to receive there cards and play , and how we were going to get prizes out to anyone playing.
Use Your Virtual Bingo Board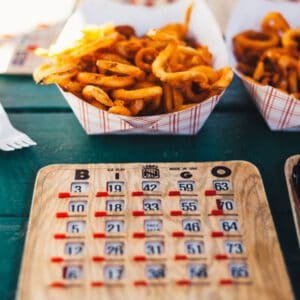 We figured out that guests could visit a free bingo card link we provided, download the card, and either use it on one of their devices or print them out! While playing, guests can live-comment on our Facebook live if they were to get bingo! The rules are, they can type "BINGO" and submit a copy/picture of their card to us. We will then check the card to the virtual bingo board and if they received an accurate bingo, they win a prize! The prizes consist of different gift cards for different places, as well as cash e- cards! Guests loved the idea of this bingo, but honestly it wasn't enough for us!
Virtual Bingo Winning!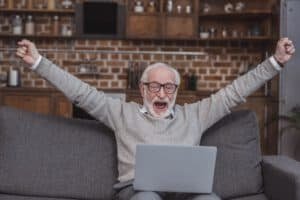 We started to come up with some ideas to make virtual bingo more fun! Although yes, bingo is already fun, we wanted to make sure the everyone that watched had an amazing time! We came up with the idea of theming the bingo, and so came the plan! We would host bingo on Monday each week. And each week we would 'visit' a different place in the world! We make sure to play some fun music from whatever country we choose, learn and deliver fun facts throughout the bingo games, and sometimes we even tie the prizes with the theme as well! The perfect name for this activity became "Virtual Bingo: Around The World"
As to be expected, our first couple Bingo games were short, sweet and simple, but as our fanbase grew, so did we! We began to host for more and more guests with each week! Bingo became such a fun activity, that even the employees were excited to host! We started to co-host this activity with managers from different resorts and started branching out with different and new exciting places to 'visit' each week! Being a couple months in, our Bingo has reached resorts across the country from Florida to Arizona! Guests all over the united states are tuning in every Monday to not only come play bingo, but have a genuinely fun time.