There is no party like a pool party thrown by Paradise Activity Company! Our pool parties are the definition of hospitality and fun. Paradise Activity Company provides a unique experience with games to encourage guests to interact and have a positive experience.
We provide prizes and interaction; we bring life to the party! Resort owners want their guests to have fun and enjoy their stay as much as possible. We bring the fun and help guests make amazing memories associated with your resort!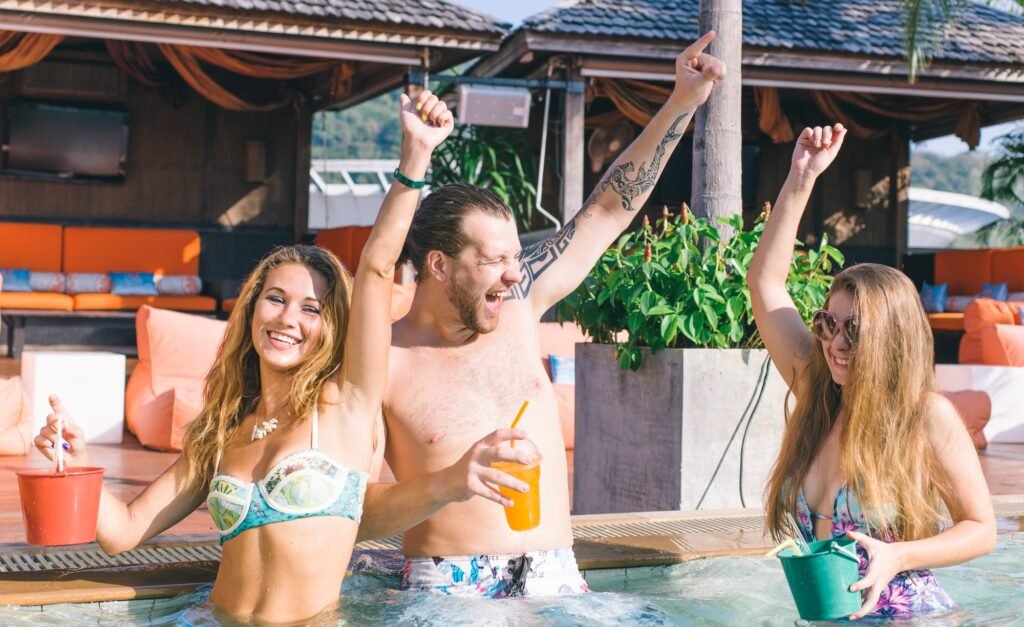 Paradise Activity Company has a tried and true formula for successful pool parties; sunshine, beautiful pools, pool toys and games, towel services, awards and prizes, decorations, food and beverage offerings, and music!. We hire employees to decorate and set the stage for fun, hire DJ's and bartenders, provide towel services, and cover all necessary licenses, legalities. Paradise Activity Company pool parties entertain and engage your guests.
Our pool parties provide you with social media/marketing content! Watch your positive ratings increase as guests rave about their pool party experience at your hotel/resort.
Call Paradise Activity Company to manage your pool parties and sit back, relax, and enjoy the hospitality provided by Paradise Activity Company. You will be delighted to watch your positive reviews increase, increase the frequency of returning guests and generate more revenue!