Here at Liki Tiki Village we have a lot of amenities to offer our Guests. From sporting equipment to mini golf, it is here for guests to enjoy free of charge. Our most popular amenity that we offer complimentary is our pedal boats. Guests absolutely enjoy this amenity because they have the opportunity to get out on the lake and cruise around the resort. While they are out enjoying themselves, they have the chance to see some of Florida's wildlife. We have guests that get overwhelmed with the variety of fish they see when out on the water.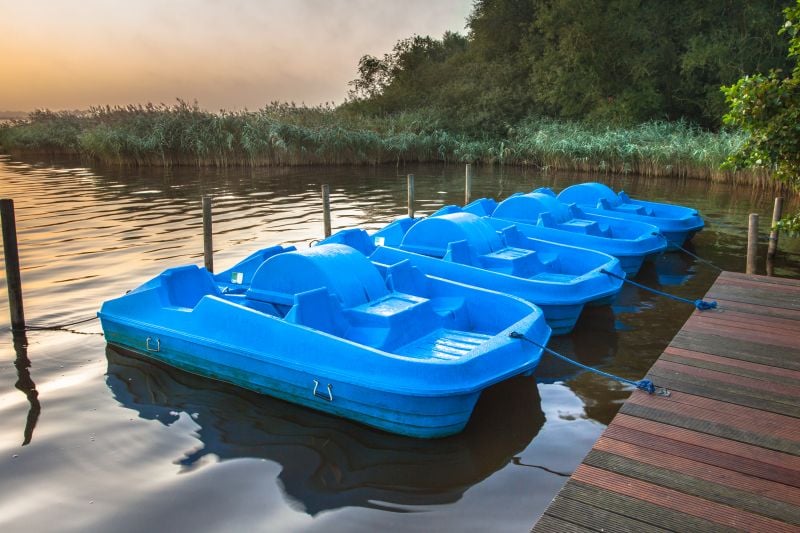 Pedal Boat Rentals Near Me
Our lake has blue gill, carp, bass, garr, turtles and more! The different types of birds you can see while pedaling on the water is just as large. There are ducks, sand cranes, blue herons and of course the cow birds. Also, while out on the water you go under a bridge that leads you to a larger area of water with a beautiful fountain. On this side of the lake you really get a great view of the resort and our amazing water park.
Best Pedal Boat Rental For Your Vacation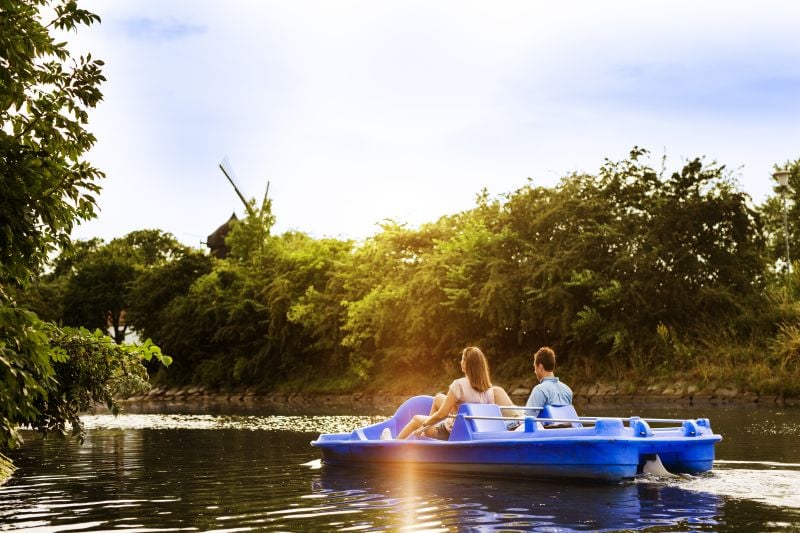 The pedal boats really give you and your family a chance to make memories that will last a lifetime while cruising about. Usually guests will spend anywhere from 30 minutes to an hour pedaling the boats around. To use the boats is simple, all that's needed is an adult eighteen and up to sign a waiver. Then everyone gets a life jacket and are escorted to the pedal boats. From there you are assisted on to the boats where instructions are given on how to ride the. Operating the boats are a breeze to learn. You pedal forward like a bicycle and steer with the wheel in the middle.
That's it! After that you are on your way for a smooth, relaxing cruise across our lake.
So keep us in mind the next time you are planning a trip to Florida! From your Paradise Activity Team.