Here at Sedona Summit Resort in Arizona, we love taking real art styles and turning them into crafts and art projects that everyone can do and enjoy! That is one of the reasons our guests love the Point a Picture activity! Point a Picture is taking the art style of pointillism and turning it into an activity that works for almost any age!
This activity requires only a few materials: a picture frame of any size (although we use 8×10), fine tip and extra fine tip sharpies in a variety of colors and whatever design you want on the glass. For the design, you can find a picture online, use a picture or coloring page you already have or get even more creative and design your own! Once you have all your materials gathered, the real fun can begin!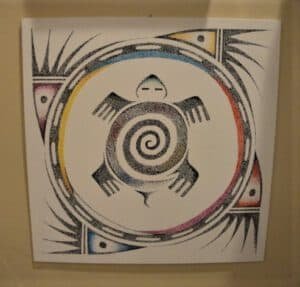 For those who don't know what pointillism is, it is the art style of using only dots to create a full picture. For our Point a Picture activity, we do this directly onto the glass from the picture frame! Take whatever design you picked, printed or drew and lay it flat under your glass. My recommendation is to dot your outlines of your design first, in whatever colors you want. Once all of the outlining is complete, take the design out from under the glass and replace it with a plain white sheet of paper; this is so that you can better see your design as you fill in with dots in varying colors and shades.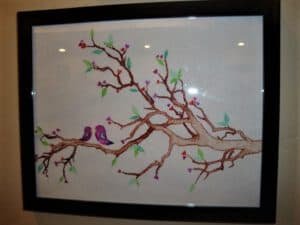 This is a great activity to do at a party, a summer camp, at a family reunion, in front of the TV or wherever it is you enjoy crafting! It also happens to be a simple one to put down and come back to finish later if needed. Just make sure when it is all finished, you put the sharpie side of the glass facing inside, as this will help preserve your new, beautiful masterpiece!
Once you have finished doing this project, you have basically mastered a famous art technique that you can apply to your next big art project! We hope you have as much fun as we do!
Paradise Activity Company is the largest vendor for activities, entertainment and hospitality for the resort, timeshare and recreation niche. We provide all services relating to the on-property activities at each resort.
For more information, contact Paradise Activity Company!
https://www.paradiseactivitycompany.com
info@paradiseactivitycompany.com
323-999-1894