Greetings from Grand Beach Resort in Orlando, FL!
As most of you recall, we recently had major threats from Hurricane Dorian as the eye of the storm was headed right for the state of Florida in the first week of September. As a resort team, we began our preparations to secure the property and get things in order for the safest outcome. Pool chairs and umbrellas were secured, kayaks & canoes were safely tied down, water & provisions were brought in, and we were ready for this storm. On Labor Day, we were told to take a couple days off to secure our homes and be safe during this massive storm coming our way.
With the warnings and the forecast, we sadly had to cease all resort activities until it was safe to resume all operations. This would, of course, alter the guest experience as they were pretty much required to remain in their rooms. One particular guest was not content with that, as she was looking forward to participating in our activities and doing some crafts. She voiced her concern with our Front Desk team, and they advised me of the issue, even though there was nothing we could do in the moment with the Activities Department being told to stay home during the storm.
As Floridians, we were very blessed and fortunate that Hurricane Dorian didn't get close enough to cause serious damage. We had heavy storms and high winds, which meant that we were able to resume full operations and all activities on Thursday of that same week.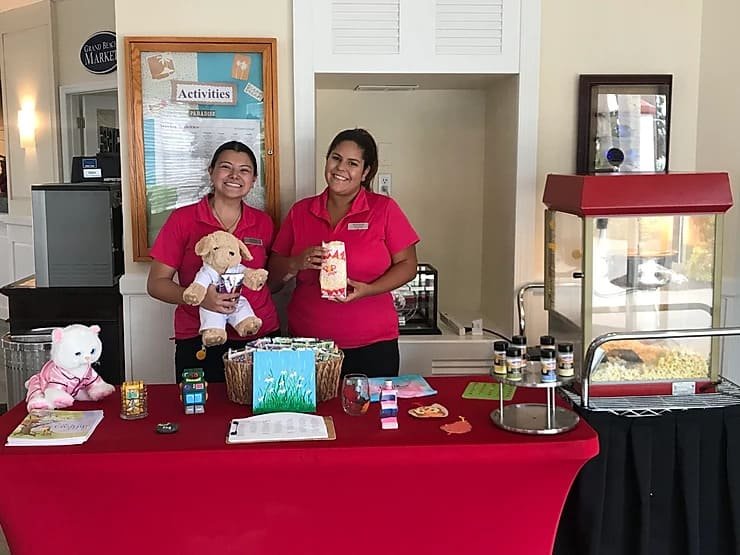 As soon as we got back to work, we contacted this guest and invited her to do the crafts whenever she would like to. She came on Friday and spoke to myself, and she was beyond happy that we were able to accommodate her and that she was able to do the crafts that were missed. She was very crafty and her work turned out great! She thanked me numerous times and was beyond grateful that we were able to make her vacation a better after the storm.
It's the smiles and positive outcomes that make us very grateful to be doing the work that we do at Grand Beach Resort!
Blessed,
Jay Culpepper
Activities Manager
Grand Beach Resort, Orlando, FL
Paradise Activity Company is the largest vendor for activities, entertainment and hospitality for the resort, timeshare and recreation niche. We provide all services relating to the on-property activities at each resort.
For more information, contact Paradise Activity Company!
https://www.paradiseactivitycompany.com
info@paradiseactivitycompany.com
323-999-1894