Have you ever been to Hawai'i and received a fresh flower lei? There's just something about the colors and smells of the fresh flowers strung together that makes you feel so welcomed. Here at Ka'anapali Beach Club, you can actually make your very own fresh flower lei.
Making a lei has many steps to it. Choosing a lei style, the correct flowers, and gathering your supplies is very important before you begin stringing your lei. Once organized and prepped it is a really easy process.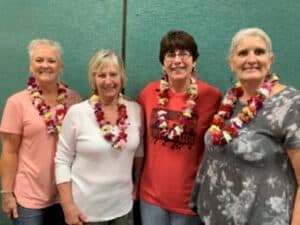 Here in Hawai'i there are few different styles of lei making. The most well-known style is called Kui. This style uses a long special lei needle and a long piece of string. Some other styles of lei making include the Wili or braid style, and Haku or wrap style. Each style is very unique but equally beautiful in their own way.
Some of the most popular flowers used for lei making include the Plumeria, Orchid, and Ginger. Some other flowers that are used in Hawaii but are harder to find include the Pikake, Puakenikeni, Pakalana, and Ohi'a Lehua. Each flower strung together in different variations will give each lei a unique look.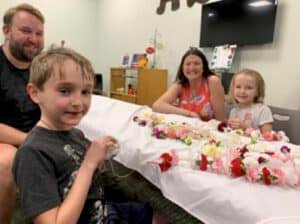 The lei is a very important part of Hawaiian culture. The giving of a lei is a tradition that has been passed down through generations. Today, graduates will receive lei's that would be stacked to the top of their heads. Couples getting married will exchange lei during their wedding ceremonies to represent their love. Children in school will exchanged lei made with candy to celebrate a special holiday. When family and friends come to the islands they are greeted with lei at the airport. The lei is truly special to Hawai'i and the Hawaiian people.