You may be thinking, button art, what is that? Well button art is a fun and unique way to make art. Remember, art doesn't have to be with paint or markers, art can be made with anything that you can think to use, buttons are just one of many materials. Button art is a way to express your creative side without getting really messy from paint, clay or glitter.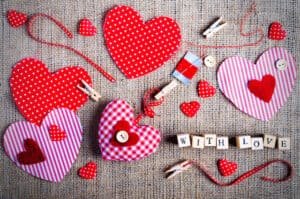 The ideas for button art are endless. You can create anything your mind can think of; colorful trees, pumpkins, animals, the letter of your name, holiday decorations or even jewelry. The only limit is your imagination.
There are many items that you can glue your buttons onto to make them really stand out. If your looking for something to hang, glue them on a canvas that you have painted or just a blank canvas to add some color to a collage of pictures. Use a really cool old picture frame that you found from an antique store and add some buttons to give it a unique flare that will spice up any room in the house. You can use your button art to add to the décor of your child's room. Theme the art to how their room is decorated, for example make the balloon of a hot air balloon buttons and put it on a canvas and hang it on their wall. Cover the letter of their name in buttons and hang it, the ideas are limitless.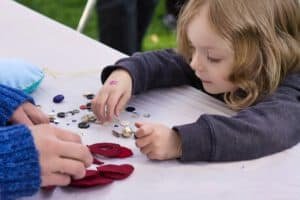 You're probably thinking, this is a lot of work for me to do, why can't my kids do it? Well, they can! Button art is not just limited to adults, teens and children will love this too. This is something that teachers can do in their classrooms too. You can give the children print outs for different holidays or just let them explore their imagination. You can frame their designs and hang them around the house, if you want. Button art is something that you can pull out on a rainy day and have them make rain clouds with the buttons, or just pull it out for a lazy craft weekend. Button art is a good craft for any season and anytime of the year.
In the spirit of the fall season, the button art featured in this post is a pumpkin. For this pumpkin, I chose to use a print out of a pumpkin. You can choose not to print out your design and just free hand the buttons, but to make sure that I am getting the shape that I want, a print out is best for me.
These are the supplies I used for this craft:
A variety of orange buttons of all sizes and colors (I found the ones I am using on Amazon)
Brown buttons and green buttons (optional)
Cardstock with design printed, if printing
Craft glue or hot glue
Once you have all your supplies you are ready to start. Let your imagination go wild.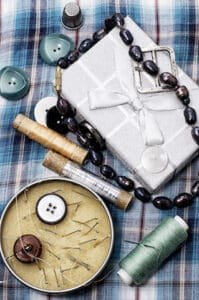 Happy Crafting!
Paradise Activity Company is the largest vendor for activities, entertainment and hospitality for the resort, timeshare and recreation niche. We provide all services relating to the on-property activities at each resort.
For more information, contact Paradise Activity Company!
https://www.paradiseactivitycompany.com
info@paradiseactivitycompany.com
323-999-1894