A big hello from Scottsdale Links Resort in Scottsdale, Arizona!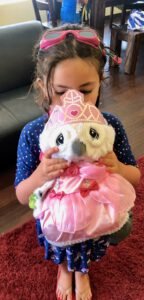 We wanted to share with everyone one of our most popular activities here at Links Resort, the Cuddle Buddy. The Cuddle Buddy Application come in different sizes and creatures, ranging from a very familiar cuddly teddy bear to a fluffy llama and colorful Dinosaurs. We have different animals from which you can use and take with you everywhere. Maybe on a plane ride, a sleepover at a friend's house, maybe it's a gift for your grandchildren or even just as decoration for your home.
Cuddle Buddies are popular for all guest regardless of age. We have guest come from all over the state and even the world to participate and take a memory of their vacation back home with them or even accompany them on their ongoing travels. As well as specifically come to the resort in order to add to their expanding collection of cuddle buddies, and their wardrobe.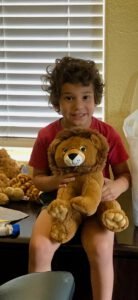 Yes, you read that right wardrobe, cuddle buddies have an extensive closet where you can find a variety of things. Some of those can be simple multi colored t-shirts, pants, skirts everyday wear. Then there's other outfits like cops, construction workers, doctors, nurses, even superheros. The choices are limitless. A child's eyes light up every single time they set their eyes on their options for outfits.
Some of these immediately become a person's best friend, as soon as they get their hands on them they do not want to let go. Not all guest that create a cuddle buddy means it will be theirs, we have a large amount that make them with the intent of giving them to a significant other, or grandchild or in general just someone that they care for and want to show them how much by this very special detail. One time I specifically remember is a grandma that came by and told me no matter where she goes she always either makes a new one for her granddaughter or always gets her an outfit. Funny to think some of these bears might have a better closet than our own.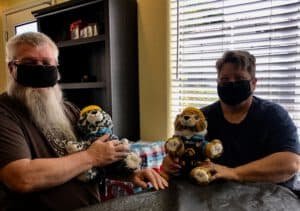 During the summer I had a family that stayed with us a couple days out of the week every other week, the team and I became very close. At the end of their stay I surprised the little girl with a cuddle buddy she could choose from after her mom and I set it up as a surprise her nickname was Zippy. She picked the owl and dressed her up as a princess, she would not let go of her new best friend. It was amazing to witness that interaction and I will forever remember.
Paradise Activity Company is the largest vendor for activities, entertainment and hospitality for the resort, timeshare and recreation niche. We provide all services relating to the on-property activities at each resort.
For more information, contact Paradise Activity Company!
https://www.paradiseactivitycompany.com
info@paradiseactivitycompany.com
323-999-1894