One of our fan favorite activities is our Bean Bag Toss. It is a great activity for everyone, from the little ones who just enjoy throwing bags to teenagers who tend to spend too much time on their phones to even the dads who love to talk about the good old days at college football tailgates. Our Bean Bag Toss activity is a great way to start up a conversation with other guest at the resort while enjoying a friendly competition against one another.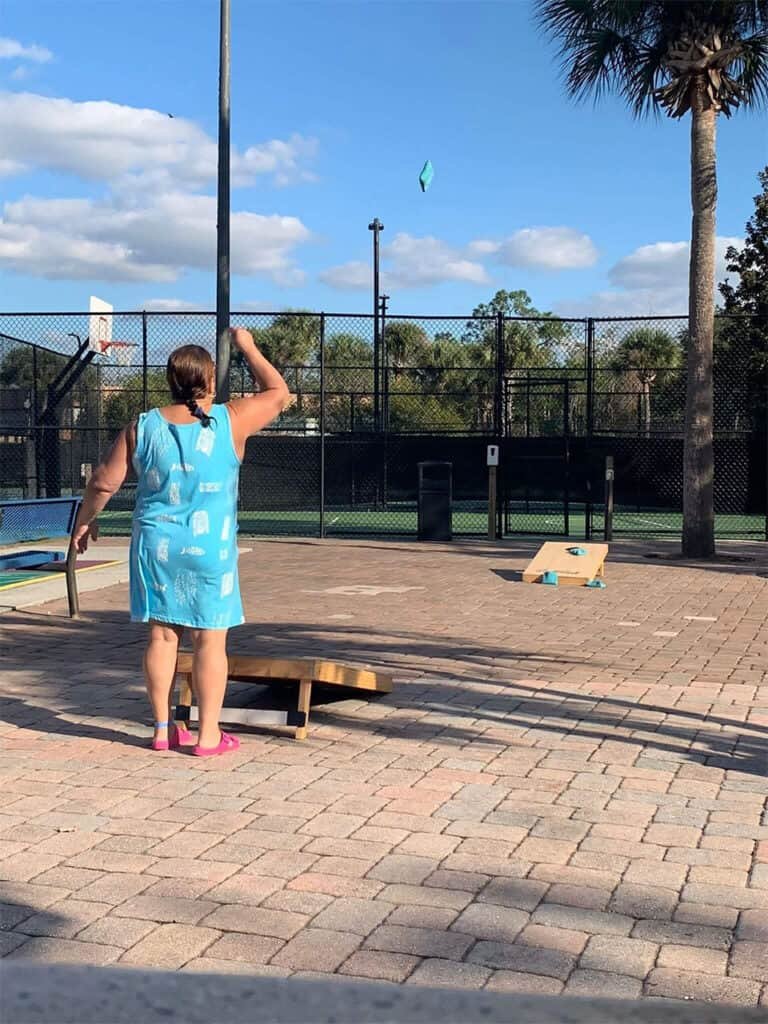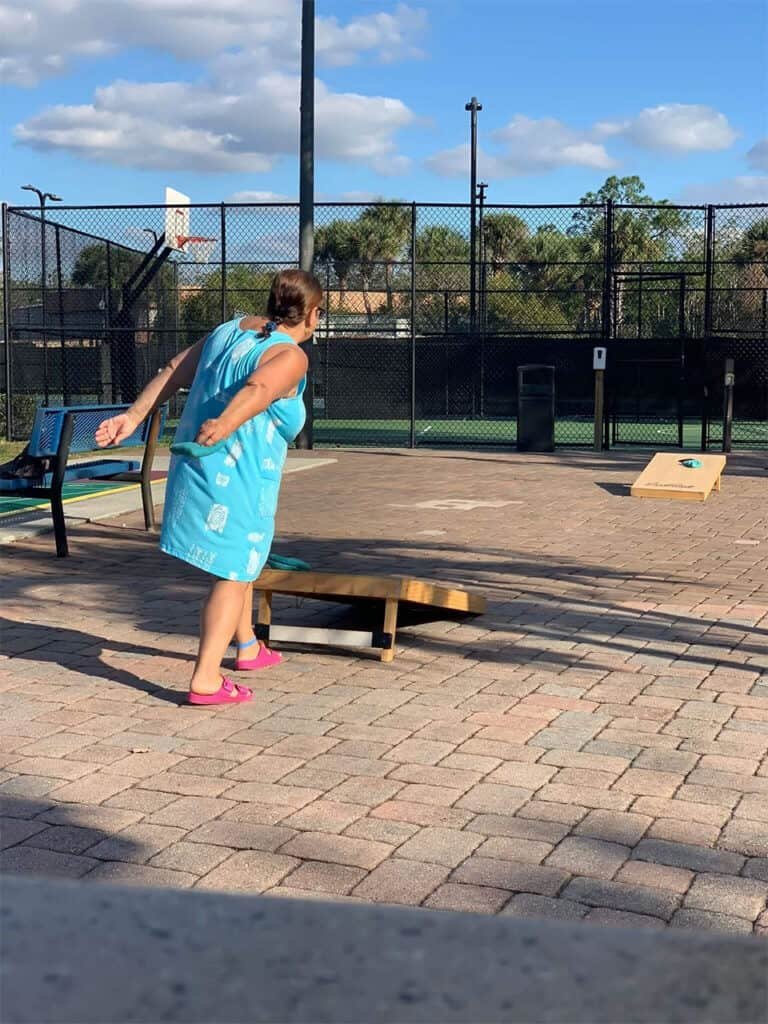 This game can be played in teams or individually, in both instance the boards will be 27 feet apart. Each player is given four bags each. The players will take turns tossing the bags to the other board. Bags that land on the board count as one point and bags that go through the hole counts as three points. At the end of each round, players will count their points. However, only one person will receive points at the end of the round. Bags that both players have on the board or in the hole will cancel each other out. For example, if Thomas has three bags on the board and Darryl has two bags on the board, the score from that round will be Thomas 1, Darryl 0, or if Thomas has one bag that went through the hole and Darryl have three bags on the board, then no one gets anyone points because Thomas's three points will cancel out Darryl's three points. The game will continue play until a player scores 21 points.
Tired of playing it the traditional way, well we have a couple of different challenges for you. Each challenge that is completed you'll win a prize. Our first challenge is seeing if you can toss ten bags in a row through the hole. Our second challenge is seeing is you can beat your opponent by ten or more points. Our third and final challenge if seeing if you can beat your opponent without them scoring a single point.