The great thing about running activities at a resort is the opportunity to create a program that has something for all ages. For our older crew, wood burning has definitely been one of our more fun and different activities that has been popular amongst teens and adults alike.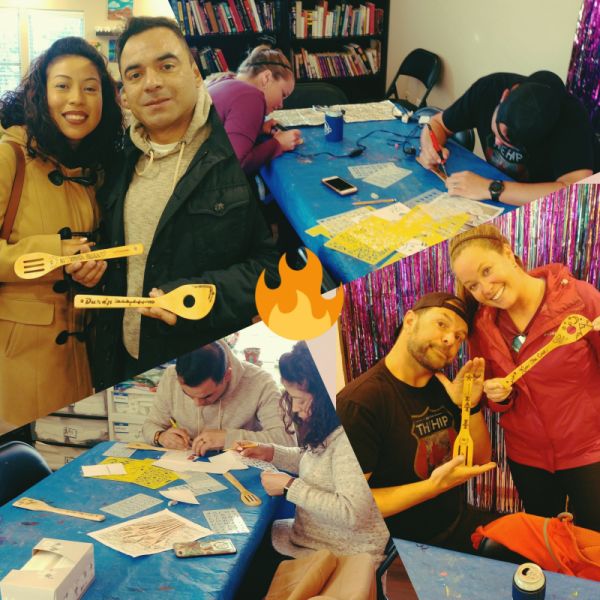 There are a few reasons that we recommend this activity for ages fourteen and up. For starters, the wood burning tools get extremely hot, and little hands don't always pay attention to what end they are grabbing. Even for those who are "old enough" to do this activity, I still supervise and assist in the handling of these tools because one can never be too careful. Second, this activity requires time and patience. Drawing on wood is already tricky due to the grains, but then having to trace what you draw all over again, sometimes in a few slow layers, can get very boring for the younger crew. Many of our teens and adults love this repetitive, slow nature of the activity, and they find it relaxing and meditative.
Before I go any further about how fun and awesome this activity is, let me explain a little of our set-up and safety precautions. When plugging in your wood burners, always make sure you have something heat safe to set them on; you wouldn't want to set these on any kind of plastic or paper surface. I recommend tile, glass, metal in the form of a cutting board, old baking sheet or large trivet. Have pliers out by the wood burners. Why? Well, sometimes the tips can get loose half-way through your project, but the tips are searing hot! You are wood burning after all; so, the pliers are there so that you can safely tighten the tip, or even switch tips out for a different style. Before you even start burning your design into your wood canvas, we recommend drawing it out. I always set out examples of some cute kitchen utensils wood burning ideas along with just fun designs that work well on wood. Pencils, erasers, stencils, rulers and examples are always great to have out, either on a different table from the wood burning tools or on the other end.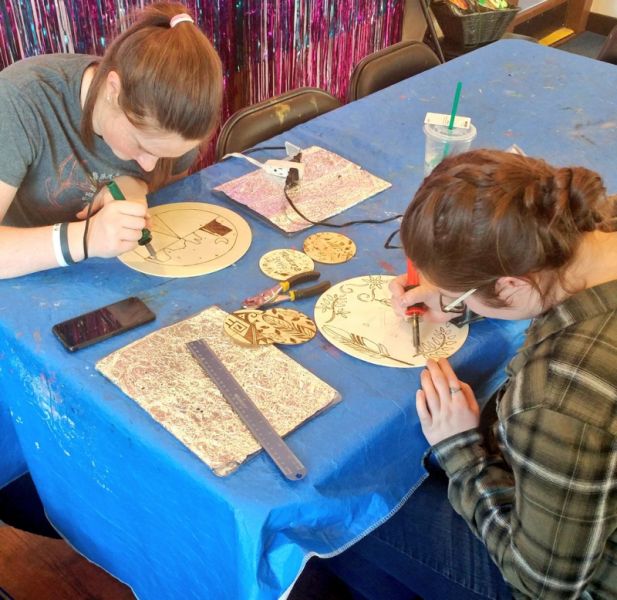 Once your design is drawn, the fun can truly begin! Trace your design with a wood burning tool. There are a few tricks to these guys, and it would be my recommendation to play around with the different tips on some scrap wood or the backside of your art project if that bit will be hidden. In the future, we'll be posting some wood burning tips and tricks to our YouTube page as well. Remember, patience is key to this activity. If you don't have time to finish this activity in one sitting, it's an easy one to come back to later!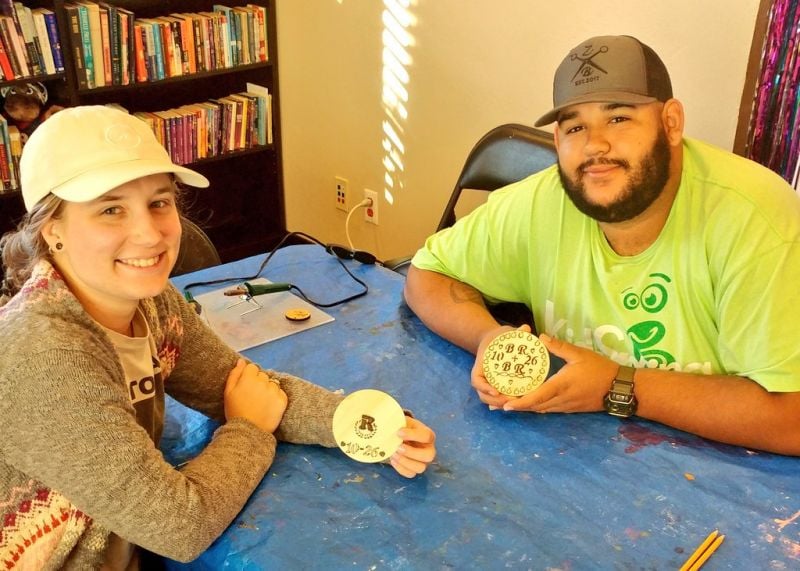 Looking for ways to make this activity more fun? Put on some peaceful string music in the background to make this more meditative. Or, if you want something more upbeat whilst working, put on your favorite country music playlist. Need ideas for reasons to justify doing wood burning at home other than how awesome it is? You can pick up unfinished wood kitchen utensils, discs of varying sizes for coasters, ornaments, key chains or cutting boards, slabs to use similarly to that of canvas or any other plain, unfinished wood object that you want to spice up! Once you've picked any one of those projects, you have opened the door to some of the coolest homemade gifts you could ever give!
info@paradiseactivitycompany.com
https://paradiseactivitycompany.com/
323-999-1894
Paradise Activity Company is America's Premier Resort Hospitality Company. We focus on activities, entertainment, and hospitality outsourcing for timeshares, hotel and resort operations worldwide. The hospitality industry counts on Paradise Activity Company to run their hotel and resort activities departments, making it the largest outsourced activities vendor in the United States.
Hotels, resorts, timeshares, recreational communities, and several hot vacation destinations have realized the benefits of outsourcing activity staffing to us.