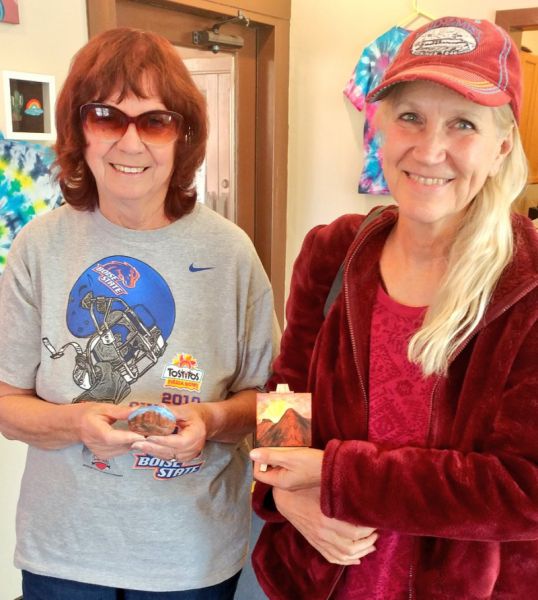 At Sedona Summit, we believe that creativity comes in all shapes and sizes. So, we created an activity that shows off the smaller works of art that still boast some big, imaginative minds! Of course, we have lots of fun spending time painting various projects in various forms and proportions but having something miniature is not only travel-friendly, it is adorable! So, put away your big brushes and canvas bigger than four inches because in this post, we are rolling out the red carpet for all things on a tinier scale!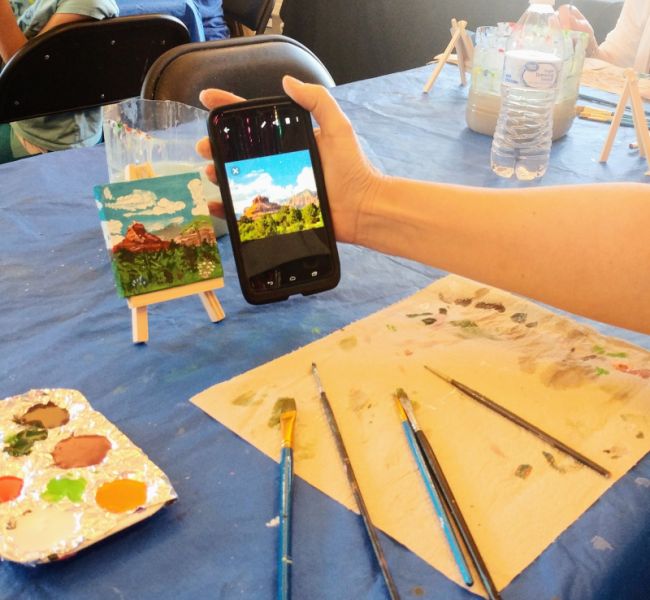 For this activity, we use acrylic paints and tiny tip paint brushes on canvases that are three inches by three inches, canvases four inches by four inches, rocks and wood discs. Even better, all of our miniature canvases come with their very own miniature easels for displaying! Now that you know what materials you will need, let me offer a few more tips before you begin the journey to creating your own teeny work art!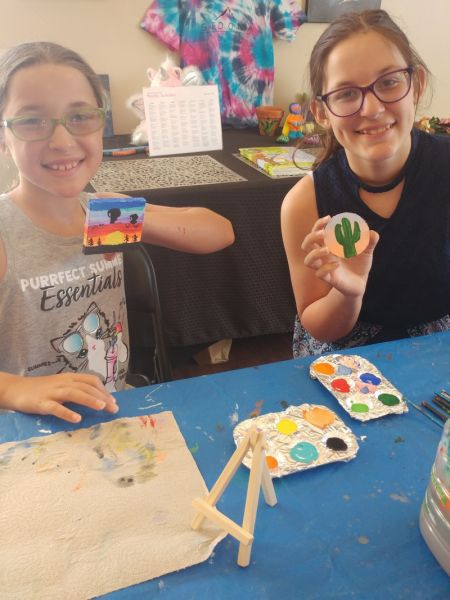 Knowing what you want to paint is always a great first step. Whether you are attempting to re-create a different art piece on a smaller scale, using a scenic photograph you took on that awesome hike or doing something that is entirely your own, you'll want to have at least a starting idea. Should it be helpful to your creative process, sketch out what you are visualizing. Only once you know, or have a strong pull toward, what you are going to create should you pour yourself some paints. Now, let's remember, these are miniature works of art, so pour yourself only a drop or two of each paint color you need to prevent waste. I always remind myself that it is easy enough to pour yourself more paint if you need it, but you cannot always put paint back in the bottle.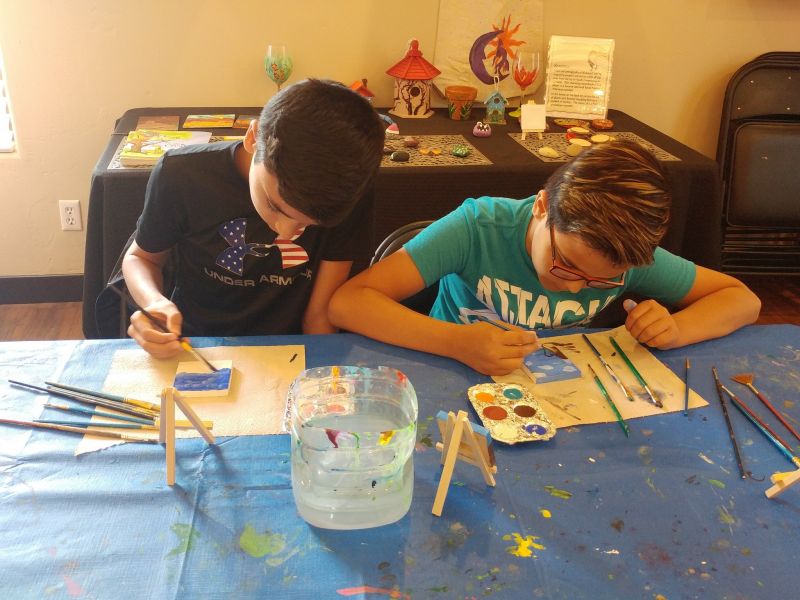 Now usually, I would suggest when painting to begin with your background and work your way forward layer by layer; however, this is not always the most productive way on a piece so small. If you can, definitely go ahead and do it that way, if not, there are a myriad of other ways to. For example, starting with your lightest colors and working your way to the darkest works well for many of our miniatures. Figure out where to start that works best for what you are trying to accomplish, and then take that step toward your beautiful work of art!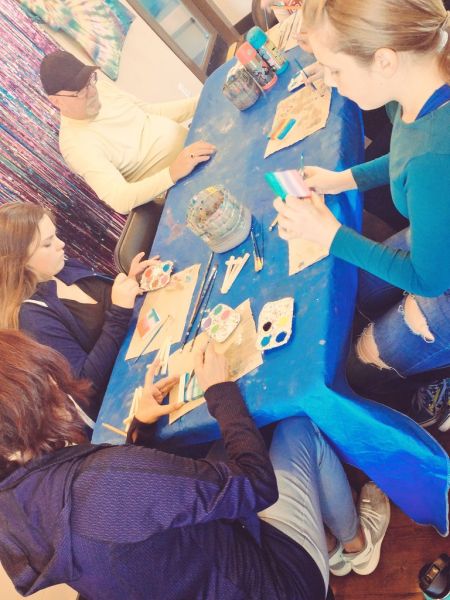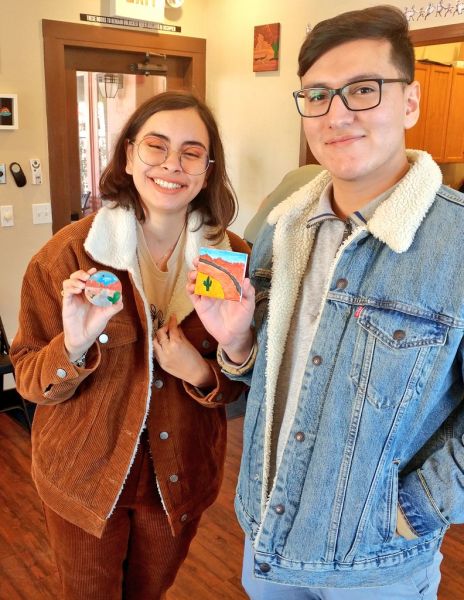 Make sure you are in an environment that is conducive to your creative process! If you do better painting outside in the fresh air with only the sounds of nature, then use an old altoids tin box to put your little dollops of paint in to make for easy transportation and clean up. Perhaps you like a little chaos where you paint – no problem! Host a paint and sip party, pour everyone a drink, turn on some party music and paint in the company of friends and family. Still, maybe you are the type to enjoy setting yourself up inside, alone or with only one or two others, with relaxing music or the television set to something relaxing for you. Do that! There is no wrong way to tap into your creativity, just as there is no such thing as a piece of art being too small to be considered a masterpiece!
info@paradiseactivitycompany.com
https://paradiseactivitycompany.com/
323-999-1894
Paradise Activity Company is America's Premier Resort Hospitality Company. We focus on activities, entertainment, and hospitality outsourcing for timeshares, hotel and resort operations worldwide. The hospitality industry counts on Paradise Activity Company to run their hotel and resort activities departments, making it the largest outsourced activities vendor in the United States.
Hotels, resorts, timeshares, recreational communities, and several hot vacation destinations have realized the benefits of outsourcing activity staffing to us.