What do you get when you mix traditions of Hawaii with sugary sweets?  At Ka'anapali Beach Club we offer Candy Lei Making, a fun twist on a traditional Hawaiian Lei.  Totally customizable, guests of all ages enjoy creating this sugary sweet lei.  Guests have enjoyed making them just as much as they have enjoyed devouring them.  Many of our guests make a lei and save it for their long flight home; the perfect way to linger on to their beautiful Maui memories.
Making Candy Lei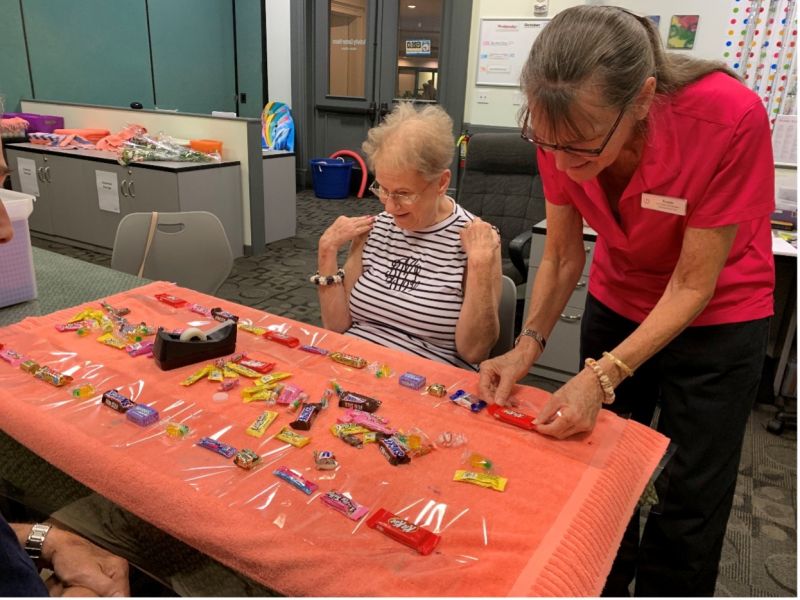 The art of exchanging a lei goes back many generations.  Ancient Hawaiian Kings and Queens would wear leis to symbolize their royal status.  In more recent years, exchanging of a lei is done for special occasions and accomplishments.  There are many reasons why someone would give another a lei. Students give teachers a lei at the end of the school year.  Parents give their young children a lei when they graduate from preschool.  Lovers exchange lei to represent unity, and friends greet friends at the airport with a lei.  Although most people are familiar with the classic flower lei, this type of lei is unique and can be done is various different ways. The candy lei is most often exchanged when a student graduates from high school.  Graduates can be seen receiving mountains of leis made out of candies, snacks, and sometimes even money.  Its always so fun to create and exchange these colorful lei's.
Candy Lei Making Kit Hawaii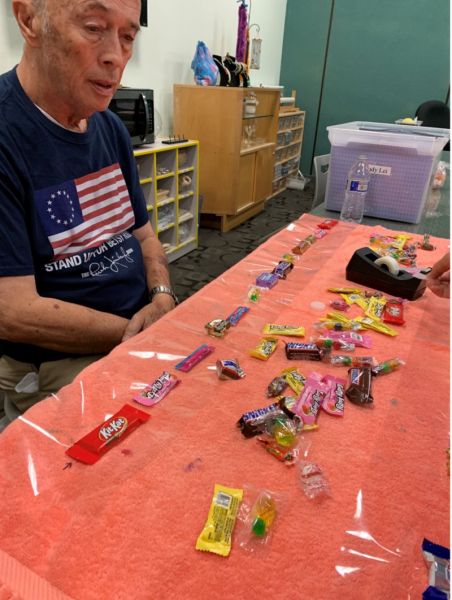 To make a candy lei you need clear cellophane (cut into a 38" x 8" rectangle), colorful curling ribbon (cut into 5" pieces), a scissors, and lots of candy!  Once your cellophane is cut, lay it down on a flat surface and start to place your favorite treats down the center, from one long end to the other long end, leaving a 1-inch gap between each candy.  Fold over both sides of the cellophane so that the row of candy is encased in the cellophane.  Tie a piece of curling ribbon in between each candy and carefully curl the ends of ribbon with a scissors to create a finished and fun look.  To complete, tie both ends of the lei together using remaining curling ribbon!
info@paradiseactivitycompany.com
https://paradiseactivitycompany.com/
323-999-1894
Paradise Activity Company is America's Premier Resort Hospitality Company. We focus on activities, entertainment, and hospitality outsourcing for timeshares, hotel and resort operations worldwide. The hospitality industry counts on Paradise Activity Company to run their hotel and resort activities departments, making it the largest outsourced activities vendor in the United States.
Hotels, resorts, timeshares, recreational communities, and several hot vacation destinations have realized the benefits of outsourcing activity staffing to us.